Are you considering an investment in sustainable infrastructure?
Due to our background we have 12 years of experience in the planning,
implementation and transaction consultancy of renewable energy projects.

In combination with the fields of communication, satellite-based remote sensing and
environmental monitoring, we offer you an innovative overall package.

Preliminary analysis of the location
Quick Check of economic efficiency
On-site inspections and analysis via geoinformation system
Measurement of reference flow velocities (hydropower)
Determination or measurement of irradiation values (solar)
Identification and addressing of stakeholders
Feasibility studies and technical design
Profitability analysis
Single plant, flat roof or park
Power electronics and mains connection
Energy feed-in or grid-independent operation
Project development
Site protection
Remote sensing
Approval planning
Stakeholder management
Environmental compatibility
Optimization of economic efficiency
Maintenance
Technical and commercial operational management
On-site environmental monitoring
Remote maintenance and regular on-site inspections
Energy as a Service – you only pay for the electricity you supply
Optimization of energy consumption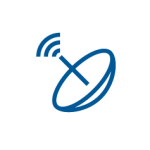 Internet of things
Telemetry
Satellites Communication
Wireless Local Area Networks
Low Power Wide Area Networks
Open Source Hardware Development
Third-party application integration

We support projects that
Prepare for a sustainable culture or
serve the supply of critical infrastructure.

We fit your project?
Then we look forward to getting to know you!