Planning and implementing projects in the field of environmental
monitoring and independent renewable energy systems.
Let's create innovative solutions together.
Location Analysis
On-site visits
Analysis via GIS (Geo Information Systems)
Identifiying and addressing stakeholders
Feasibility Studies
Economic viability
Environmental conditions
Technical layout and design
Social impact analysis
Project Development
Site acquisition
Remote sensing
Approval planning
Stakeholder management
Environmental compatibility
Optimization of economic efficiency
Operation and Maintenance
Technical, commercial and operational management
On-site environmental monitoring
Remote maintenance
Regular on-site inspections
Optimization of energy consumption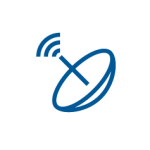 Internet of Things
Telemetry
Hardware development
Satellite communication
Wide Area Networks (WANs)
Low-Power WANs (LPWANs)
Third-party application integration

Contact us for a consultation.
We're excited to meet you
and to help with your project!