We made it again: an old year is over and we are already in the process of rocking the next one. Actually, we wanted to take the floor in January and review 2018… Always the same with these StartUps. So we'll catch up a bit and tell you about our plans for 2019.
RIP 2018
In 2018 as usual we have gone through highs and lows. As you know, you shouldn't mourn spilled milk. So here is an overview of our most important progress in 2018:
We developed the River Nexus Monitoring System. The IoT system has the potential to implement an efficient flood early warning system on rivers along the rain belt. We are currently working with ESA on a feasibility study about it. More information can be found in our blog post.
In the spring and summer of 2018, we put a lot of work into our solar generator, the MyRay, and conducted the first tests with potential customers. To do this, we were out and about in allotments, parks and smaller festivals around Darmstadt. This was a lot of fun and we were able to gather valuable feedback, which we use to further develop MyRay. We also produced a small video about it.
Our Chief Operating Officer Fabián Suárez, with roots in Colombia, was named one of the Innovators Under 35 by the Massachusetts Institute of Technology (MIT) in 2018. We are very proud of that. Click here for more information. Fabián will also found e.Ray in Latin America. More information will come soon. But now enough retrospective. What will happen this year? What are we going to do? Where do we want to go?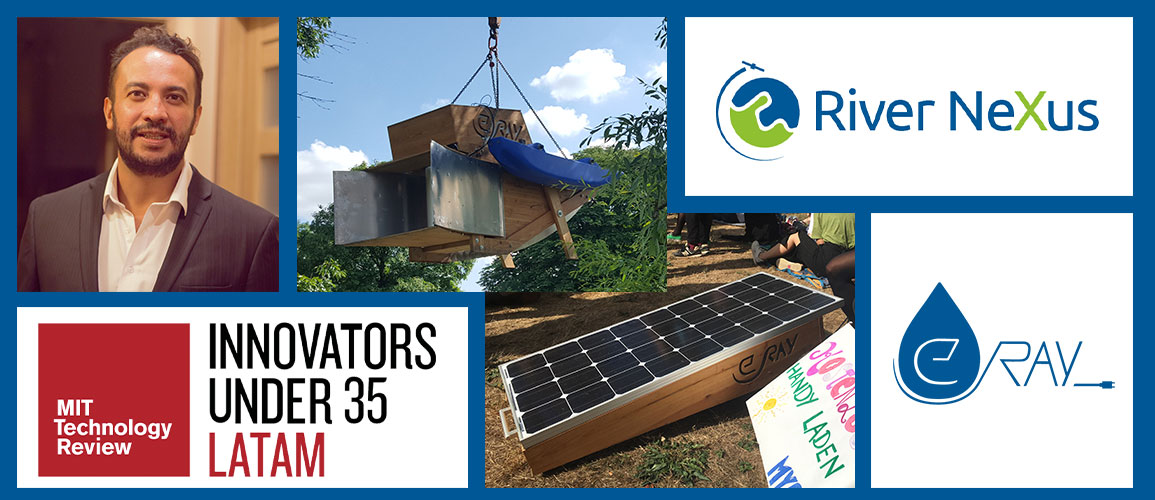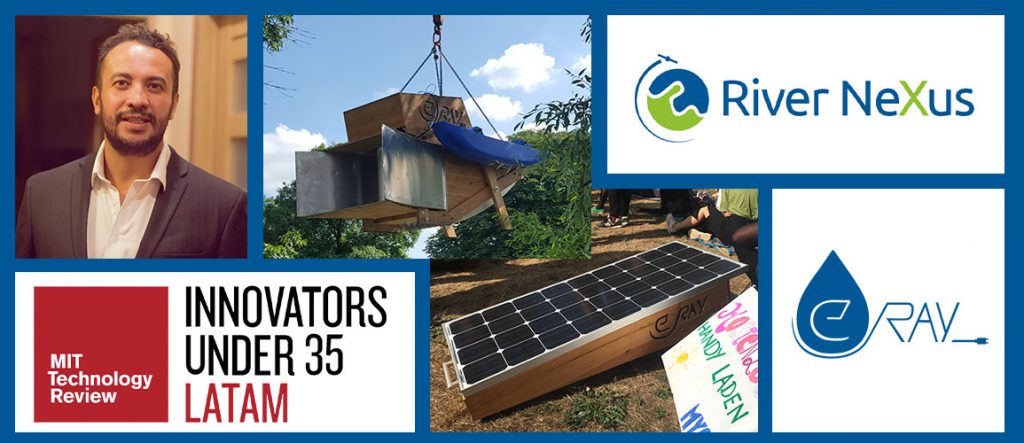 Our plans for 2019
In May Sebastian and Fabián will personally travel to Uganda to install our milk cooling system (see https://www.e-ray.eu/solar/) in two rural villages. It's finally time: After three years the big vision becomes a bit more reality. Our local partner in Uganda is Wamala Energy Co. Ltd.
We're full of joy because we're getting closer to e.Ray's ultimate goal: Making the world a better place. To be a part of the solution, of change. To bring the neglected potentials of the world forward and empower people to make their own lives safer and easier for the future by using modern technology. Sustainability is not a trend, but the only safe way into the future.
We will continue to develop our solar sponsorships this year. Whether we work on the design of the MyRay or discover new shores with MyBalcony is still relatively open. One thing is clear: we are ready to produce and sell to first test customers. So if you are interested, please feel free to write us via our contact form or simply directly to info@e-ray.org